Targeted facilitation to raise awareness, challenge assumptions, and create action.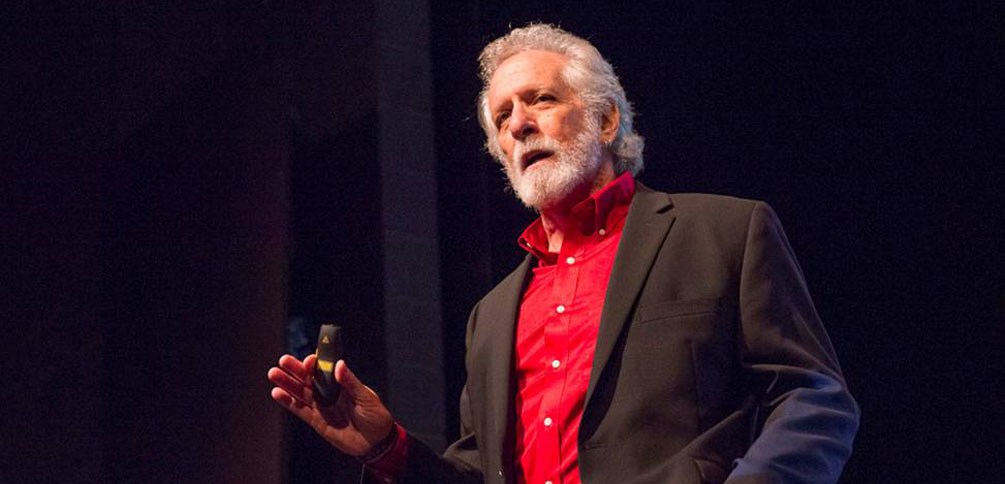 Photo taken by staff at Northern Virginia Community College. August 20, 2015.
---
Upcoming programs include:
Ruffalo Noel Levitz. National Conference. Orlando, Florida. July 2018.
Regional Workshop on Transformational Teaching. Sponsored by NISOD (University of Texas). Details to come.
---
Steve keeps in mind that ANY presentation has to be about the audience, NOT him. When he comes to your institution, conference, or company, he recognizes that you are the thought leaders within your space. He uses his talents to facilitate conversations, raise questions, and move toward action within your institutional culture.
Steve develops and facilitates professional and personal development programming that emphasizes the power of well-thought out small choices that when consistently applied move you toward your larger goal. He has the ability to talk with his audiences about real issues—issues that matter to them. Providing simple, usable, and practical suggestions, he helps participants improve their lives one thought at a time, one plan at a time, one step at a time. He can weave music, humor, and interactive activities into a memorable, high-energy and focused message. His keynote presentations give the audience an experience—not a speech.
Click on the video snippet below to see Steve working with an audience. In this particular session, Steve facilitates an intimate workshop about reflective strategies for growth and resilience.

---
Program Topics and Issues (Selected)
For Steve, the work begins before he comes to your organization. He does not want to bring a "canned" program. His past groups have appreciated his preparation time to understand what the event is about and what the participants need. So, while you will find program titles/topics/descriptions below that audiences have enjoyed around this nation, know that Steve will tailor his visit to your needs. That sounds so simple, doesn't it?
Please note: Steve is not a life coach and does not provide legal advice. He facilitates conversations and helps your teams raise and confront important questions about what they do, why they do it, and how they do it.
Bring the Author to Campus! To complement his new book, Stories About Teaching, Learning, and Resilience: No Need to be an Island, Steve has three new offerings. Consider how one of the following author appearances could enhance your stories about teaching, learning, and resilience:
• The Keynote: No Need to be an Island: The Power of Purposeful Collaboration
• The Workshop: No Need to be an Island: Enhancing the Space
• The Leadership Session: No Need to be an Island: A Conversation About (Organizational) Cultural Change
His other topic areas include (alphabetically listed):
• Critical Thinking
• Do Your Goals Resonate with Your Soul? The Second R.E.A.D.
• First Day of Class: People Before Paper
• From Silos to Bridges: Building Organizational Connections
• How Big Is Your BUT?
• Personal Well-being and Balance
• Psychosocial Factors for Student Success
• Reflective Practice for Professional Growth and Personal Resilience
• Retention: Why Do Students Stay And Why Do They Leave (Your Institution)
• Student Engagement, Motivation. and Persistence
• Study Skills: Do I Really Need This Stuff?
• The Time Management Myth: The Power of Priority Management
• The 7Rs of Life Success
• You, An Author? Why Not YOU?
A keynote presentation can run from 45 minutes to 90 minutes. Steve is, also, noted for his ability to work in small settings, helping participants tackle personal and/or organizational issues. Workshops are interactive and can run anywhere from one hour to multiple days. While Steve will fashion a presentation to the needs of the organization, programs listed on this page have touched audiences around this great nation.
---
Contact Steve today to plan your next event at This email address is being protected from spambots. You need JavaScript enabled to view it.
Steve recognizes that effective organizational training and employee development must address the identified needs of the participants.
Bibliography. Click here for suggested readings for personal resilience and professional growth.