Hi. I'm Steve Piscitelli. Admit it. Most audiences do not want to hear a recitation of a speaker's life history. Other than alumni, most people do not care where a speaker has gone to school*. They want to know why the speaker is a good fit for them at that moment. What will he do for them? This page provides a quick overview of who I am, what I do, and how we might work together.
I encourage and help communities to raise tough questions and have meaningful conversations about why they exist, what sustains the community, and what might tear it apart. Members must understand that "community" is more than a marketing term. It goes beyond just living near one another. It requires care, concern, actions, and deeds.
For you, "community" might conjure up civic organizations, residential neighborhoods, politically oriented groups, a book club, your workplace, a department within your workplace, college co-curricular clubs, the gym, a yoga studio, a jogging club, or a long-distance biking group. A vibrant, communicative, and respectful community builds its strength and cohesion on solid core values. Each community needs to identify, discuss, commit to, and live according to its recognized values.
More specifically, I am: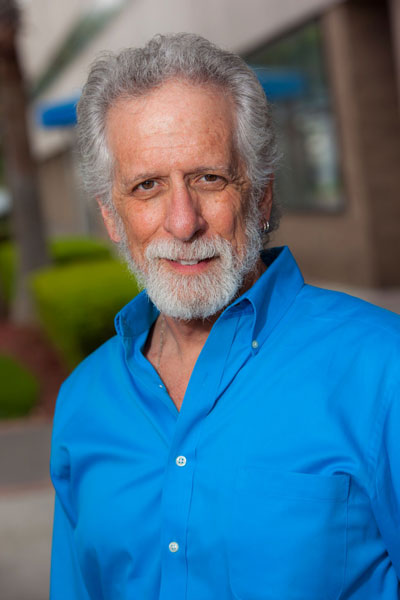 • A Community Advocate.
In addition to the audiences I have worked with around the nation and in Canada, I work locally to help my community. In that capacity, I have served on the program committee of the non-profit/non-partisan Beaches Watch organization (2019-2022) dedicated to promoting conversations that enhance the quality of life of our beach community. One example of my leadership came in 2019 when I proposed, developed, and moderated a panel titled "After the Storm: Navigating Hurricane Recovery." I organized the appearance of a national FEMA representative, a state government consumer affairs director, a local city council member, and a homeowner affected by a hurricane.
Nominated by the mayor and appointed by the Atlantic Beach (FL) City Commission to the Mayor's Council on Health and Wellbeing, I served as Vice Chair. (November 2021 until November 2, 2022.) As a council, we submitted more than 50 recommendations to the City Commission regarding issues of community health, wellbeing, and resilience.
My dog, Roxie, and I served as a nationally certified pet therapy team for nearly four years. In that capacity, we visited the local beach hospital in our community, the Jacksonville International Airport, a community hospice center, and local schools (elementary and high school) to provide comfort and support as needed. Roxie made her transition to the Rainbow Bridge on February 7, 2023. I now serve as a volunteer organizer for the Baptist Medical Center Beaches Pet Therapy Program.
My communities have included classroom teaching, workshop facilitation, songwriting and music recording, video production, writing and publishing, podcasting, pet therapy, local event development, family, beach walkers and kayakers, faith-based groups, discussion groups, and friends gathering for benchmark celebrations.
A vibrant, communicative, and respectful community builds its strength and cohesion on solid core values. I attempt to live and model those values.

• A Facilitator.
Energetic. Humorous. Relevant. I know how to connect with audiences of all sizes. My venues have ranged from small classroom workshops to the stage of a Caesar's Palace (Las Vegas) keynote for an international conference, to a sports arena for a commencement address (nearly ten thousand people in attendance). I help audiences raise awareness, challenge assumptions, and create action about issues that matter to them. While I may not know your institutional culture, I will help you have authentic conversations about your culture. I use nearly four decades of direct (face-to-face) classroom and professional development experience to connect with the people in front of me about practical issues.
In 2014, I delivered a TEDx talk on "Awareness, Assumptions, and Actions: Why Do We Do What We Do?"
• An Author.
I have written and published fourteen (14) books. My most recent books have focused on what it takes to develop a sense of community. Roxie Looks for Purpose Beyond the Biscuit was written by my dog. She let me do the typing. My latest book, Sharing Wisdom Across the Ages, shares the wisdom of people from ages 7 to 100. As I researched, shared, observed, and traveled, I came to understand that any healthy and vibrant community considers seven core values at some level or another. When engaged in transparent, respectful, and civil conversation, purposeful communities focus on the 7 Rs: Relationships, Resources, Relevance, Rainbows, Reflection, Responsibility, and Resilience.


How We Can Work Together:
I will talk with your audience about real issues—issues that matter to them. Toward that end, I will invest prep time with your organization making sure I understand your organizational culture and needs before the event. I recognize you as the thought leaders in your organization—and build upon that premise.
PLEASE NOTE: Since 2019, I have curtailed my speaking and workshop activities to focus more time on my community and writing projects. If you would like to speak with me about the possibility of working with your organization, please send me a note through the contact page on this website.
________________________________________
*Steve's degrees:
For those who are curious: I got my undergraduate degree from Jacksonville (FL) University with a major in Sociology. I graduated as the Valedictorian of my class.
I earned a Master's in Education from the University of North Florida and a Master's in History (United States concentration) from the University of Florida. I taught for 33 years. From the late 1980s until my retirement from the classroom in 2015, I taught at Florida State College at Jacksonville. For three years, I served as the Chair of the college's Center for the Advancement of Teaching and Learning.
________________________________________
Honors:
Florida State College at Jacksonville named me as one of the "Fabulous 50." Nominated by students, this recognition honored "talented and dedicated faculty and staff" as part of the college's 50th-anniversary celebration (2015).
I received special recognition in 2015 from Jacksonville University with the addition of my name to the list of "Alumni You Ought to Know."
I am not a life coach and do not provide legal advice.
I facilitate conversations and help your teams raise and confront important questions about what they do, why they do it, and how they do it.