Steve Piscitelli
Writer • Facilitator
Community Advocate

YOU are the true thought leaders within and for your community.

Steve has spent decades helping groups hold conversations about strengths, challenges, and a course of action for their growth and resilience. Listen to his message about dreams, relationships, and resilience during his commencement address for the Florida State College at Jacksonville Class of 2017. He encouraged the graduates to ask intentional and meaningful questions about purpose and growth.
Steve Piscitelli Delivers Commencement Address
---
Steve's Most Recent Release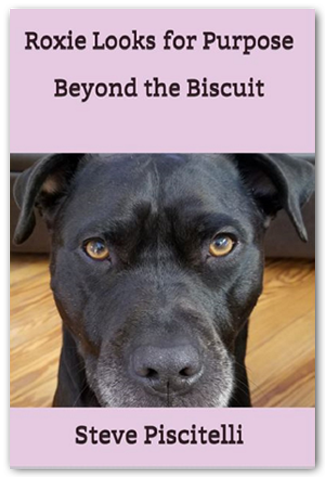 You have heard a great deal about purpose in life. But are you ready to explore the topic from a dog's perspective?
For more information about Roxie's first book click here.
You can find this heart-warming book of 52 short stories in eBook and print edition..
"Woof!"
---
Steve is not a life coach and does not provide legal advice. He facilitates conversations and helps your teams raise and confront important questions about what they do, why they do it, and how they do it.